The Reserve Bank of India (RBI) announced on Monday that it will begin piloting the Digital Rupee for specific use cases on November 1, 2022. The first digital rupee pilot began in the wholesale segment on Tuesday, according to the news. State Bank of India, Bank of Baroda, Union Bank of India, HDFC Bank, ICICI Bank, Kotak Mahindra Bank, Yes Bank, IDFC First Bank, and HSBC are among the nine banks participating in the pilot.
In the Budget 2022 speech, Finance Minister Nirmala Sitharaman announced that the Reserve Bank of India (RBI) would launch its own Digital rupee in FY22. This digital rupee will be a component of the Central Bank Digital Currency (CBDC) and will contribute to the economy's growth.
This Digital Rupee, or e-Rupee, will function as a sovereign currency in accordance with their central regulators.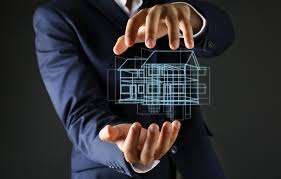 Central Bank Digital Currency (CBDC):
Central Bank Digital Currency (CBDC) is described by the RBI as a digital form of legal tender issued by a central bank. Simply put, it is a digital version of fiat currency, specifically the Indian Rupee. As a result, it can be exchanged one for one for fiat currency.
According to the RBI, "CBDC is a digital legal tender issued by a central bank." It is the same as fiat currency and can be exchanged for it one for one. Only the shape is different." The currency will be exchanged via blockchain wallets. It will also be convertible into government-issued currency. CBDC provides an alternative to traditional payment systems.
Importance of Central Bank Digital Currency (CBDC):
The Digital Rupee India has offered several economic advantages for CBDC in terms of payments including the ability to make final settlements by paying directly to CBDC without incurring settlement risk. As a result, the interbank statement is no longer required. For cash transactions, it can also be compared to a UPI system where payments are absolute and CBDC is transacted rather than bank balances.
Global transactions have also been streamlined.
Kinds of CBDC:
CBDC can be organised in two ways: token-based or account-based. A token-based CBDC is a bearer instrument, similar to banknotes, which means that whoever holds the tokens at any given time is presumed to own them. In contrast, an account-based system would necessitate the keeping of a record of all CBDC holders' balances and transactions, as well as indicating ownership of the monetary balances.
In addition, in a token-based CBDC, the person receiving the token will verify that his ownership of the token is genuine, whereas an intermediary verifies the identity of an account holder in an account-based CBDC. Given the features offered by both types of CBDCs, a token-based CBDC is viewed as a preferred mode for CBDC-R because it is more similar to physical cash.
Benefits of Digital Rupee:
Apart from decreasing expenses, having a digitised currency will make it easier for governments to access all transactions taking place within the authorised networks. It will be impossible to avoid the gaze of the government, subjecting every transaction within the country to relevant laws.
As a result, the government will have greater control over how money leaves and enters the country, allowing for better budgeting and economic planning in the future, as well as a much safer environment overall.
The emergence of the digital rupee will result in significant improvements in terms of economic digitization and ease of transfer, not only within the country but also across jurisdictions. Furthermore, the Digital Rupee will help to combat black money and corruption by preventing currency counterfeiting.
The Digital Rupee will accelerate financial inclusion, lower financial transaction costs, particularly for cross-border transactions, provide the benefits of an alternate payment system, and create another instrument in central banks' monetary policy arsenal.
How will Digital Rupee help?
According to the RBI, the digital rupee system would be a successful medium for "bolstering India's digital economy, increasing financial inclusion, and improving the efficiency of the monetary and payment systems."
"CBDC is intended to supplement, rather than replace, current forms of money and to provide an additional payment avenue to users, not to replace the existing payment systems," the RBI stated.
Is Digital Rupee safe?
The RBI has continuously expressed concern about private cryptocurrencies such as Bitcoin, Ether, and others, which are frequently used for money laundering, terrorist financing, and tax evasion.
The introduction of its own CBDC has successfully bridged the benefits and risks of digital currency without compromise.
Difference between Cryptocurrency and Digital Rupee
Cryptocurrencies like Bitcoin and Dogecoin are catalogued on a decentralised blockchain network, where transactions occur, are authenticated, and recorded in the public ledger without the presence of any third-party or central authority monitoring.
The main differentiation between a cryptocurrency and digital rupee is that cryptocurrencies operate decentralised networks, whereas CBDCs, despite using blockchain technology, are completely centralised.
In short, cryptocurrencies are forms of private capital, whereas CBDCs are forms of government-backed capital. As a result, CBDC has the advantage of being a secure form of money.
What is Blockchain Technology?
A blockchain is a data recording system that is nearly impossible to change, hack, or cheat. It is a digital ledger of transactions that is copied and distributed to the entire blockchain network of devices. Simply put, the technology facilitates the storage and transfer of digital currency. It is also one of the safest ways to exchange currency digitally because it is difficult to tamper with.
Features of Digital Rupee:
CBDC is a sovereign currency that central banks issue in accordance with their monetary policy.

It appears on the central bank's balance sheet as a liability.

All citizens, businesses, and government agencies must accept it as a medium of payment, legal tender, and safe store of value.

CBDC can be freely exchanged for commercial bank money and cash.

CBDC is a fungible legal tender that does not require holders to have a bank account.

CBDC is expected to reduce the cost of money issuance and transactions.
Stay tuned for more updates!
We'd love to hear what you think about Digital Rupee!
Check out for more info: vihaandigitals